Don't miss out on our latest videos
Tune in on Sundays for new food adventures
Hey there! We're Chris and Steph, lovers of food and travel, dedicated to helping you learn more about the foods of the world.
If there's two things we love, it's food and travelling! From the varied tastes, smells, and flavours, to the way food is shared and creates a bond between people. As far as we're concerned, learning about local food is the best way to experience a different culture.
If you're here, it probably means you're similar to us and love nothing more than trying different foods, exploring new places, or even just learning about what variety is out there! If so, then you're our people and this website was made for you ; )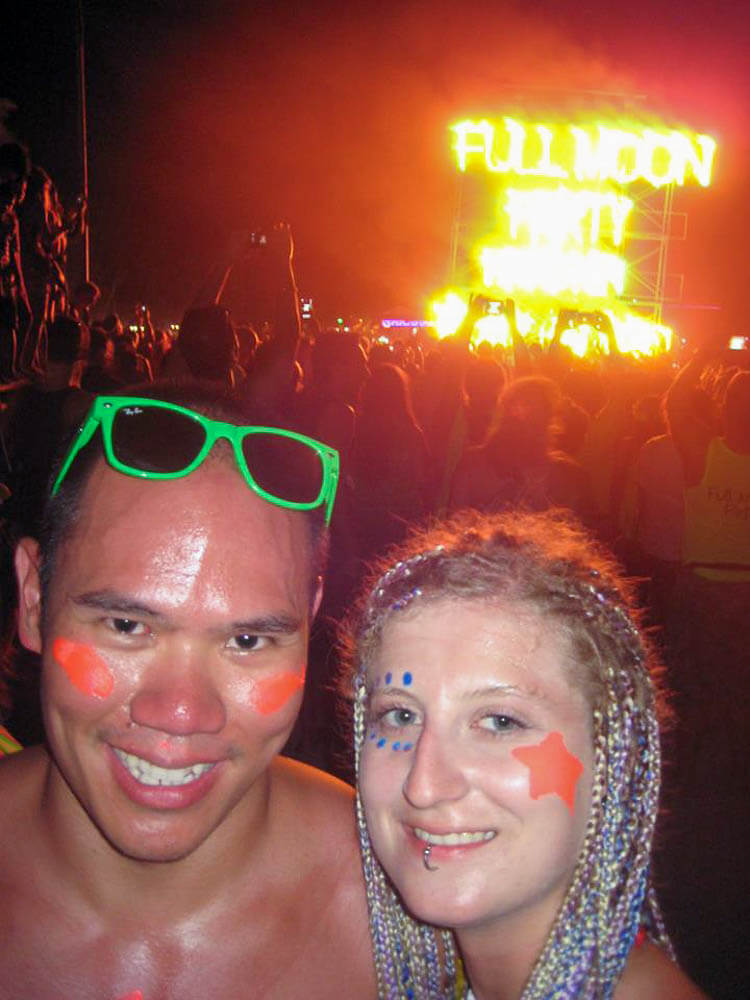 We were both born and raised in the 'Greater Toronto Area' in Ontario, Canada. Even though we lived our whole lives merely 35km down the highway from each other, the first time we met was on the other side of the world, at a Full Moon Party on Koh Pha Ngan, Thailand in 2014. It was only too appropriate for us to meet in this way, and ever since our lives have never been the same.
After our travels and back in Canada several months later, Steph was working and living in Calgary and Chris in Mississauga, (ultimately half the country away, which in Canada terms, is like living in a whole other country all together!). After a year of flights black and forth, a trip to Cuba, and one move across the country – a quick 36-hour drive later – we were living in the same city, finally.
The next few years were amazing together, except for a feeling that we couldn't shake… we were running the typical North American rat race, aka working decent jobs, busy all week, living for the weekend, and wondering if there was more to life than our two weeks' vacation every year… We knew there was!! We decided if there was a time for a change now was it, so we applied for jobs as English teachers and bought a ticket to South Korea in 2017.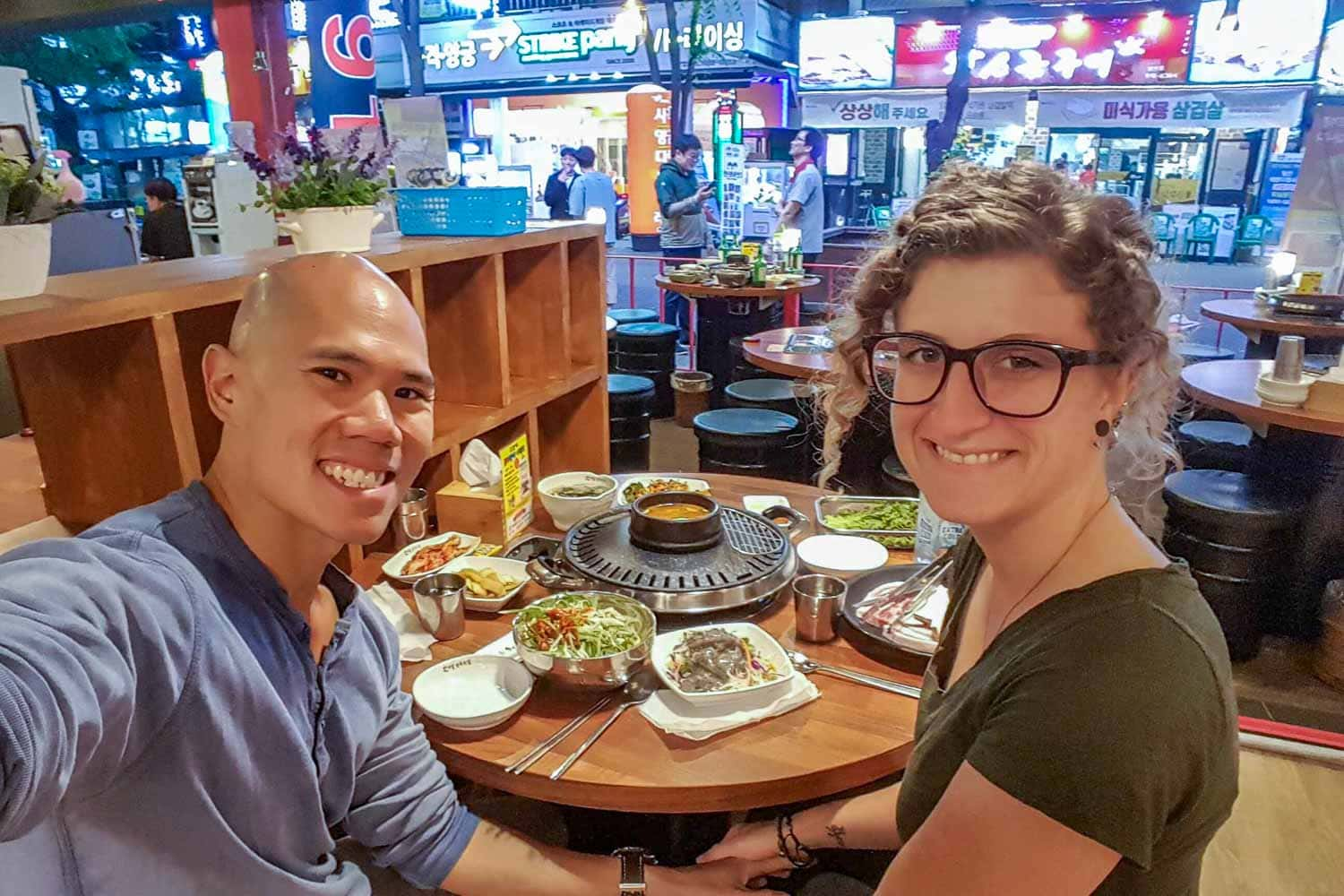 We spent that year living and teaching English in South Korea, an amazing country so different than our own. South Korea is full of the friendliest people, deliciously spicy food – you know, the kind that makes your nose run – and a culture based on togetherness and living life that has a way of being contagious. We had gotten hooked with Asia years ago – Thailand anyone?! –  so, upon completing our contracts we travelled back to Southeast Asia at the start of 2019 in search of adventure and food!
… Aw yeah, did we find food!
Over the next several months we tasted our way throughout Southeast Asia, never saying no to anything that crossed our plate. The variety in flavours and tastes as you go from the north to south, east to west, is unfathomable. We had to try it all.
How Hungry Two Travel Started
At the backend of 2019 we tried to make a go of things at home in Canada, but the pandemic hit the beginning of the following year, and we all know how that panned out. All plans and hopes for the immediate future went out the window!
We spent the next while waiting out the pandemic, hoping each month that it would get better, until over a year and a half had passed and there was still only a glimmer of hope that it would be ending any time soon. During that time, however, we never stopped putting our heads together and thinking up ways that we could make our situation more attune with our dreams and plans for a future together.
This weird time gave us a chance to really think about where we saw ourselves and what we saw ourselves doing with life… at which point Hungry Two Travel was born…
A blog and YouTube channel dedicated to helping you learn more about the foods of the world, sharing with you only what we've experienced first-hand, in an honest and unbiased way.
Here you'll find information about what people in different countries eat, how they share their meals and interact with one another, and how their cultures are influenced by the foods they eat and ingredients they use. Please stay a while and explore what the world of food has to offer. Every new adventure has to begin somewhere!
Thank you so much for visiting, it's nice to meet you ; ) We're so excited you stopped by and can't wait to help you further your own food adventures.