Snails are a beloved street food in the medinas of Morocco. This steamy Moroccan snail soup, known as babbouche, is a must try street food in any Moroccan city you can find them.
Moroccan snail soup, good for the body
Babbouche snails are served in a bowl with a spiced broth made up of over 12 spices. Amongst them you'll find licorice root, aniseed, thyme, chilli, lavender, mustard seed, bitter orange peel and tea leaves.
Not just tasty but also healthy, these spices are very good for the body. You'll never forget this mind you, as the vendor will love to remind you of all the healing powers of this herbal soup.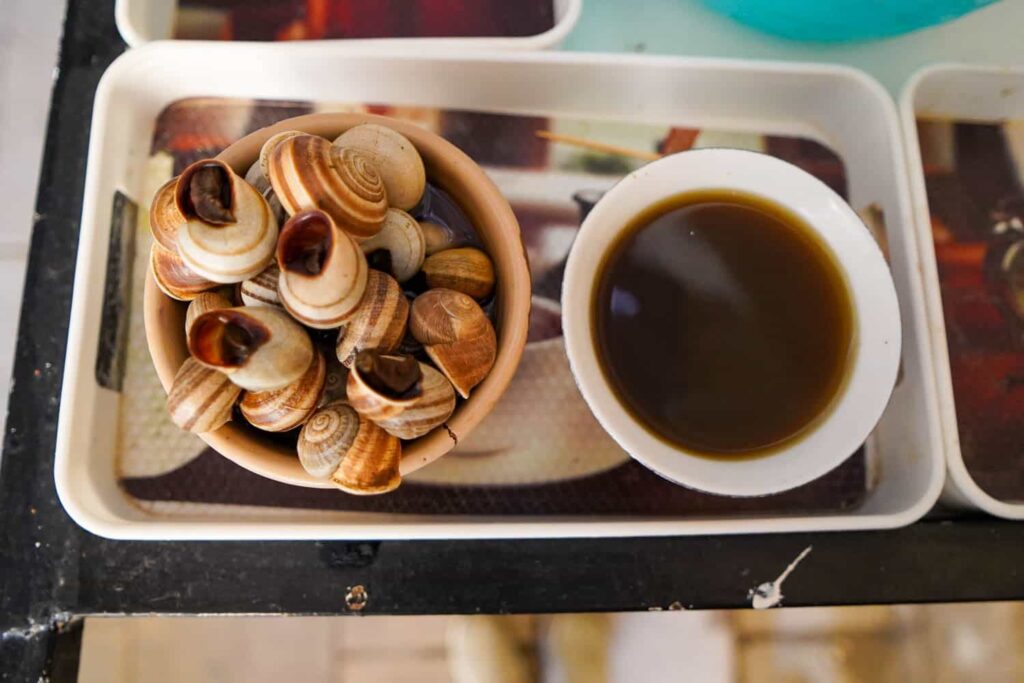 A steaming bowl of spiced snails
Once you've been served your bowl of fresh Moroccan snail soup with an extra side of broth, you'll be ready to eat.
This is the fun part.
You'll be given a toothpick as your eating utensil. Its purpose?
To pluck your snails out with it, of course!
It's by far the easiest way to eat them, and becomes a bit of game to see who has the largest snail.
Each meaty snail is washed down with a large gulp of spiced broth. Moroccan snail soup is perfectly balanced, with a nice warm after-burn from the ginger.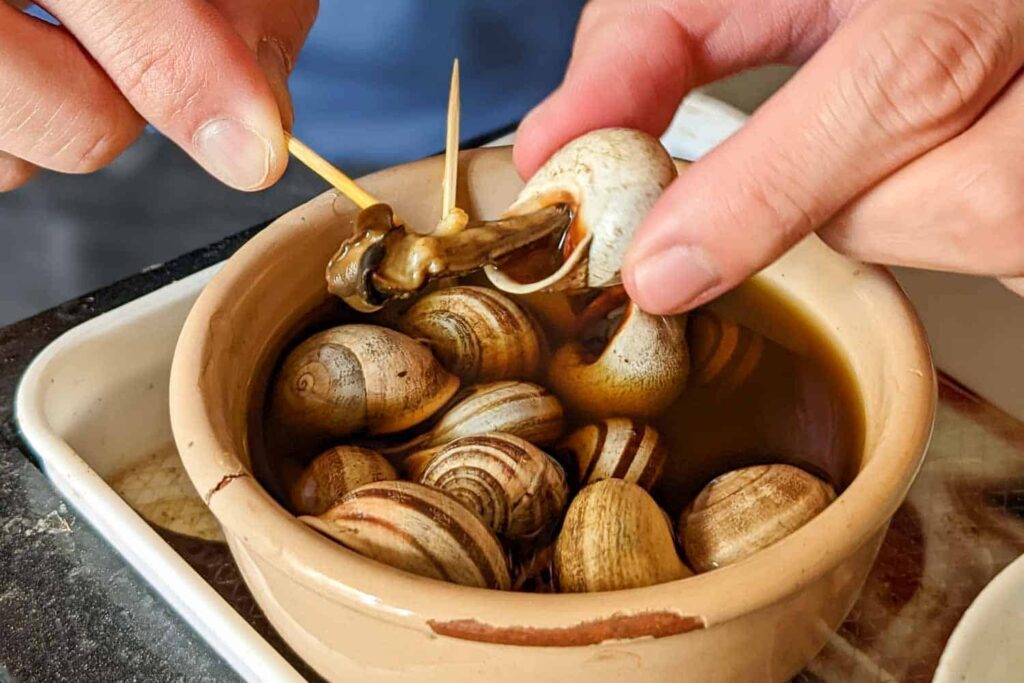 Where to find babbouche in Morocco
Moroccan snail soup is commonly found in the medinas of Morocco. In Fes, the maze of alleyways that is the medina will have a few babbouche stalls around. These are unmistakable by the huge nets of snails hanging on the wall behind them.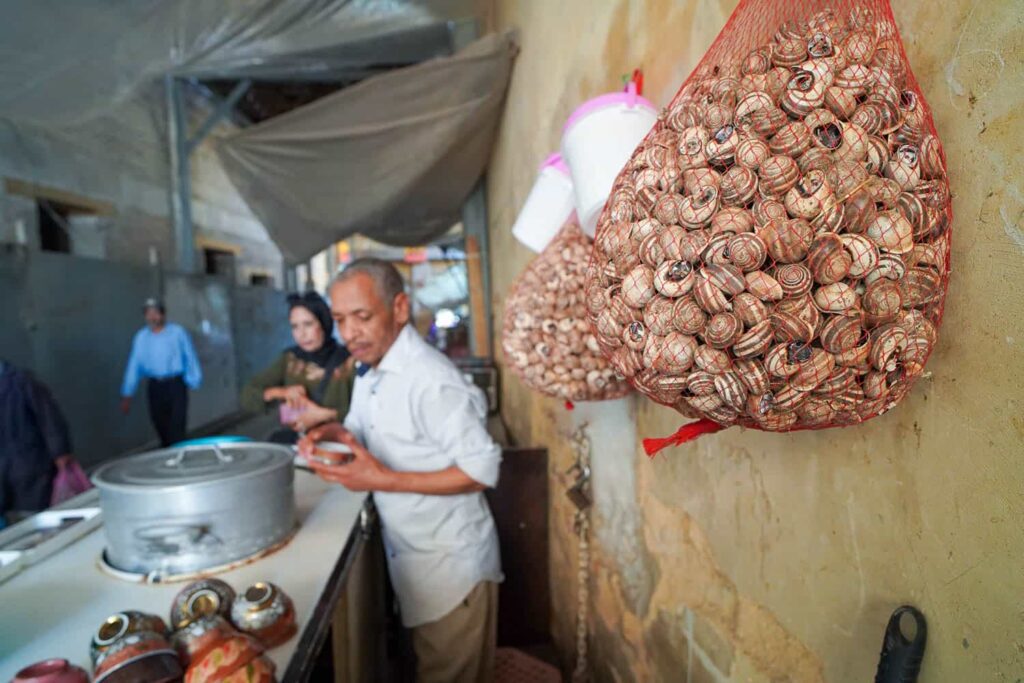 The stall we visited is not far from the main entrance to the medina. Lucky for you, whether you happen to arrive or leave this way, you'll be able to get a taste of these local spiced snails.
Name: Babbouche Snail Cart
Address: Fès Médina
what3words: ///starting.jams.task
Price: 20Dhs
---
---